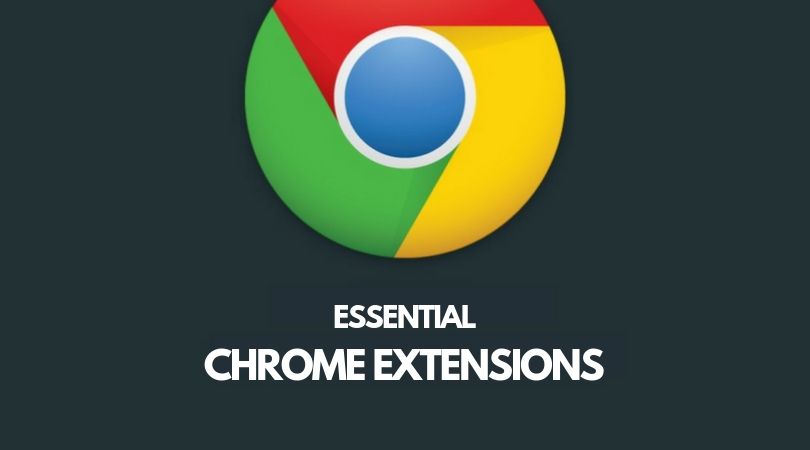 Google Chrome is a fast, simple and secure web browser, built for the modern web.
– Google
The majority of the extensions are free, so there's no harm in giving them all a try — you can easily disable or remove them by typing chrome://extensions/ into the Chrome address bar.
1. Google Dictionary (by Google):
Whenever you find a word not in your dictionary, You Goggle it, right ? But Everytime Copying word and then searching (in a new tab) maybe distracting, with Google Dictionary, you just have to double click on word and Google will feed you with result in a pop-up right there.
2. Ad/Flash blocking extensions:
Adblock Plus: blocks video ads, banners, pop-ups and other forms of intrusive and annoying advertising, as well as blocking tracking and malware.
Flash Control: It provides more control over Flash content and can overall improve your browsing experience.
AdBlock Pro: It is Adblock for Youtube, Google, Facebook, Gmail and AdRemover for all other Sites.
3. Security and privacy related:
Data Saver is officially provided by Chrome team to decrease your data consumption,
Ghostery — Privacy Ad Blocker, there are a lot of 3rd party tracking going while you surf, Ghostery help you track and block same.
Incognito isn't perfect, use VPN service to access content indirectly, or by-passing blocked content:
Hide My Ass! Web Proxy
PixelBlock your mail reads, clicks are being tracked using pixel-based tools like Mailtrack, you can use PixelBlock to block those.
4. Grammarly for Chrome for writing error-free, clear content.
5. Mercury Reader lets read you all of your articles without distraction. It also adds options to choose between dark mode/light mode, different font sizes, different font styles, etc.
6. Save to Pocket lets you add article to Pocket to read it later, you can also use companion app Pocket New Tab to read recommended articles or articles you had saved.
7. The Great Suspender: Automatically suspends unused tabs to free up system resources.
8. Listen to music while you surf, read using:
9. Enhance your New Tab Page, you're gonna open new tab every other minute, you can use that space to track:
10. LightShot:
Whenever I need to take a Quick note over internet or have to share something, I take a screenshot of it, as I just did above to share how Google dictionary pop-up looks, I did it with this screenshot taking extension, You can take screenshots (or a part) of visible screen and edit it in browser, and share through link or save the image itself.
11. SimpleExtManager:
Hahha !! Yes, After you have these 10 or other extensions installed, you need to manage / categorize them switch them off / on or access in easier way, SimpleExtManager is here for rescue.
There are a lot of alternatives, but SimpeExtManager is most clean, and that's why it works for me.
There are lots more Extensions you should try, some of them:
LightShot, Hover Zoom, TabCloud, SideNotes, Select and Speak, Notable Pdf, Feedly Mini, Chrome Remote Desktop etc.
I have also written about Must-have Tools for Developer and "Super Charge Your Gmail", etc. on Quora, follow me there for more.
Feel free to comment and drop your views / suggestions.